MESIT at the Dubai Airshow
24. 11. 2021
MESIT participated in the important Dubai Airshow, which took place from 14 to 18 November 2021 in the United Arab Emirates. It was the largest event of its kind in the Middle East. At the joint Czech exhibition, MESIT presented its experience in the development of electronics in the field of aircraft systems and the production of precision mechanical components.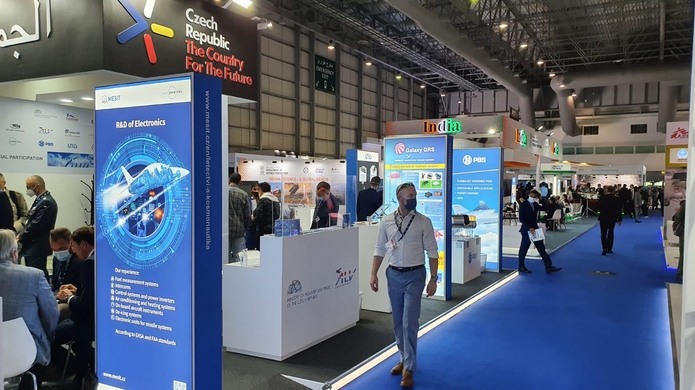 MESIT participated in this exhibition together with OMNIPOL and AERO Vodochody at the official stand of the Czech Republic. The Deputy Minister of Industry and Trade Martina Tauberová was also present at the joint Czech exposition. Within 5 days a number of important guests and national delegations took turns at our stand and were shown MESIT´s capabilities in the development and production of aircraft technology. In the field of electronics development, these are mainly aircraft on-board instruments, intercoms, converters, control units, fire control systems and many others. The field of mechanical engineering is dominated by complex deliveries of precision castings, including CNC machining and high-quality surface treatments. The latest technological success is thin-walled aluminum castings, with wall thickness starting at 1 mm, as well as the offer of zinc alloy castings in small and medium series.
This year's Dubai Airshow was filled with modern aviation technology presented in 20 national pavilions and more than 160 aircraft displayed on the runway. Among them the Czech aircraft L-410NG produced by Aircraft Industries with MESIT aircraft systems installed, such as fuel metering system, airframe de-icing, passenger cabin heating, windshield, static pressure and total pressure probe heating, electric power supply control system etc.
Strict adherence to hygiene measures was essential to prevent the spread of the Covid-19 epidemic during the exhibition.