MESIT concluded the exhibition year 2021 in Egypt
13. 12. 2021
From November 29 to December 2, 2021, the Egypt Defense International Expo - EDEX was held in Cairo. It was the last trade fair in 2021 MESIT participated in and thus concluded the exhibition year with the presentation focused on tactical communication systems.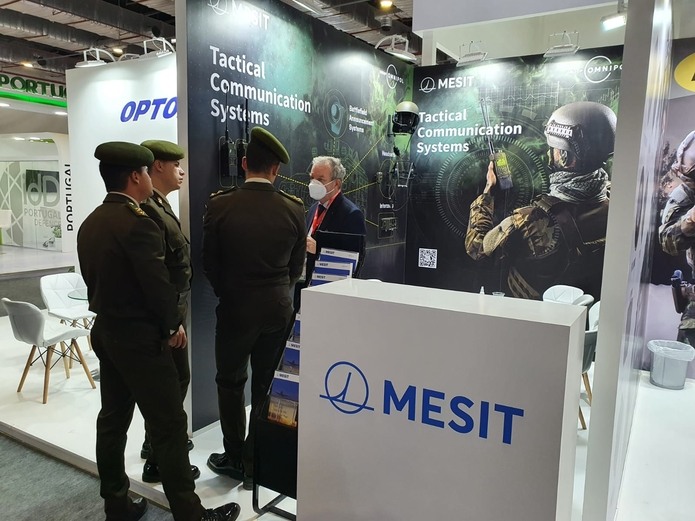 MESIT tactical communication systems consist of a wide product portfolio: radio systems represented at the exhibition by the latest RF40 series, VICM 200 COMBAT digital intercoms, M10 and M20 series headsets. Last but not least, the VICM 300, known abroad as the PA (Public Address) system for broadcasting signals to the surroundings. The whole range of tactical communication was viewed at the stand by military delegations and foreign trade visitors with positive reactions. Representatives of Czech and Slovak embassies and military attachés were also present at the joint Czech stand.
The exhibition was held under the auspices of the President of the Arab Republic of Egypt and the Supreme Commander of the Egyptian Armed Forces, Abdel Fattah al-Sisi. The event took place at the International Exhibition Center in Cairo. It was the second edition as the 2020 exhibition was postponed due to the pandemic. EDEX is unique in being the only one in this territory to focus on defense technologies for land, naval and air forces. This year, more than 400 companies operating in the defense industry took the opprotunity to present their products and services in North African territory.
MESIT participated together with other Czech companies in cooperation with the Defense and Security Industry Association.